Each pretty dancewear item maybe a start for a girl's dancing dream.
For the performance season of 2022,various new styles developed, here are several designs for your fast review.
PS: Customized styles are supported!
Recommendation 1: GG07131 Princess pink tutu dress for kids girls.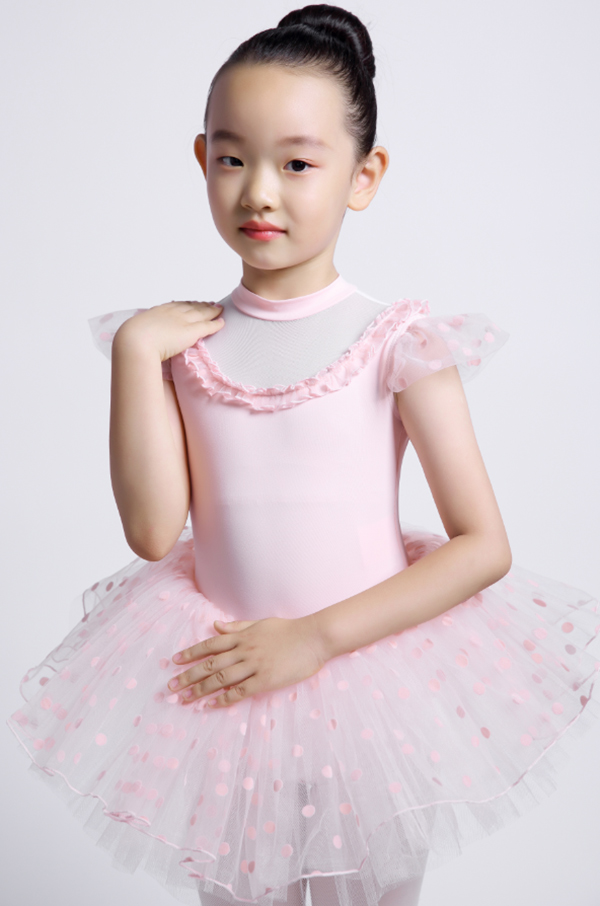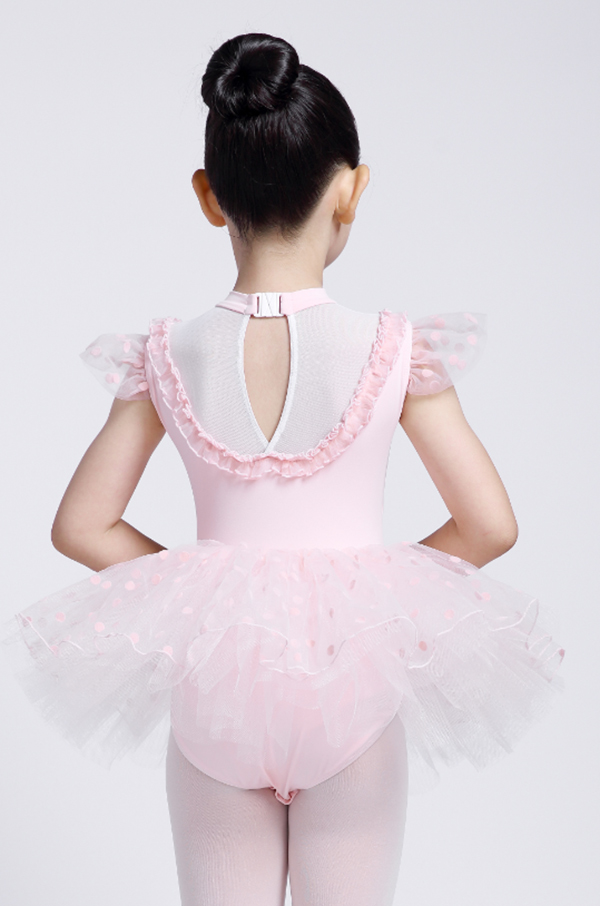 *Careful with each design details at neck, front, sleeves and dot tutu skirts, it is a new princess style from Dansgirl for each fairy dancing girls. A leotard with skirt as a whole. Also pink color is always beloved by kids girls.
*The leotard is made with soft, stretchy and breathable A19 lycra, a selected fabric specially for dancewear use, whose % of spandex is 20%, higher than industry content, for big stretch and comfortable wearing experience.
* Buckled open-seat design for kids convenience.
Recommendation 2: GG07130 Colorful tutu dress for kids girls.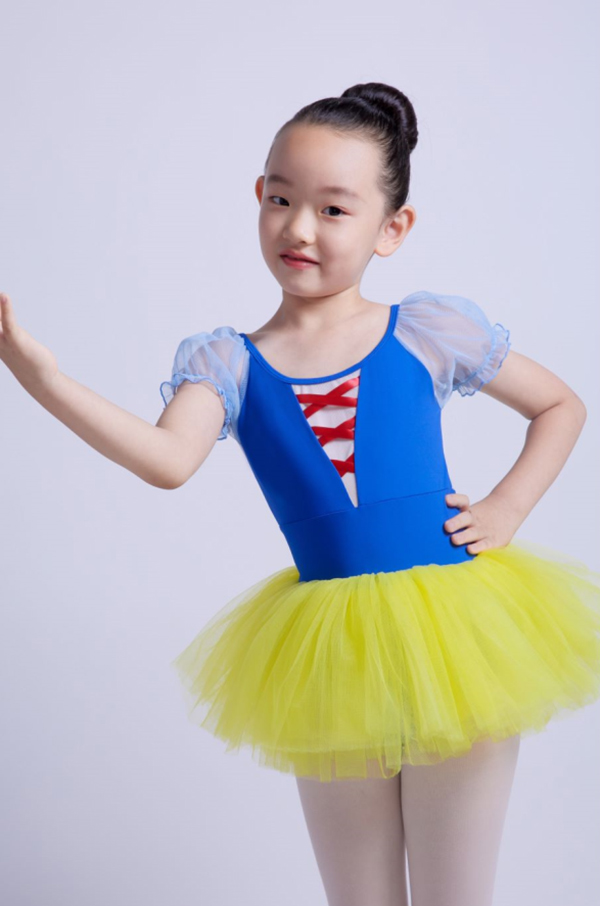 *Puffy mesh sleeves, crisscross V front, breathable mesh back, bright yellow tutus in soft fabric. Everywhere is designed with heart.
*Bright colors with blue, yellow and red combined together, beloved by kids girls, very cute style for lovely characters in dancing story, suitable for stage performance.
*Take care of details in design including back review, pretty dress from every views: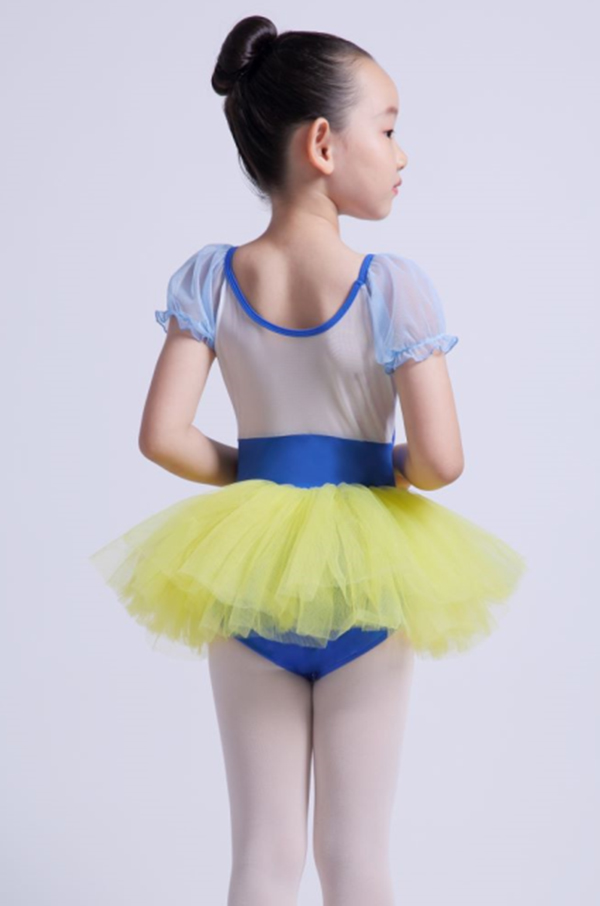 Recommendation 2: GG07130 Camisole Leotard with dot tutu skirt as a whole.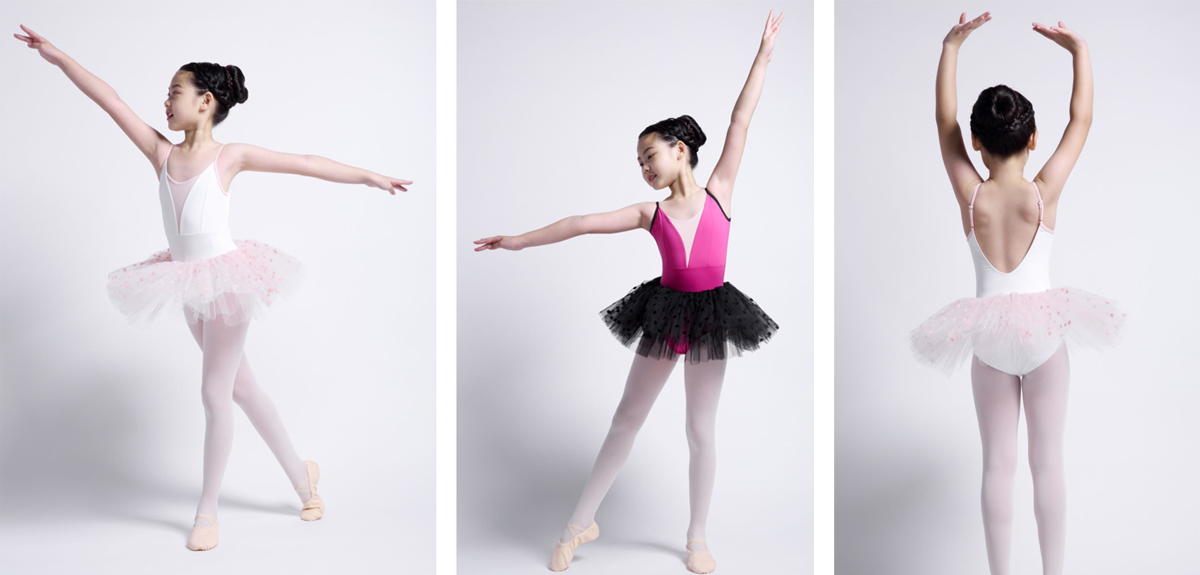 *Light color in white and light pink color, Dark color in deep pink + black for different stage roles for dancing story telling.
*Classic camisole leotard with two-tone V front is chic and smart, adjustable straps are convenient for size adjustment and good size fitting, princess tutu skirts for each little princess dancers, sweet dancing experience and wonderful stage moment for wonderful childhood.
If there is any demands on customized designs, no hesitate to let us know more details for your design, no limit in colors and sizes!
---
Post time: 08-19-2022